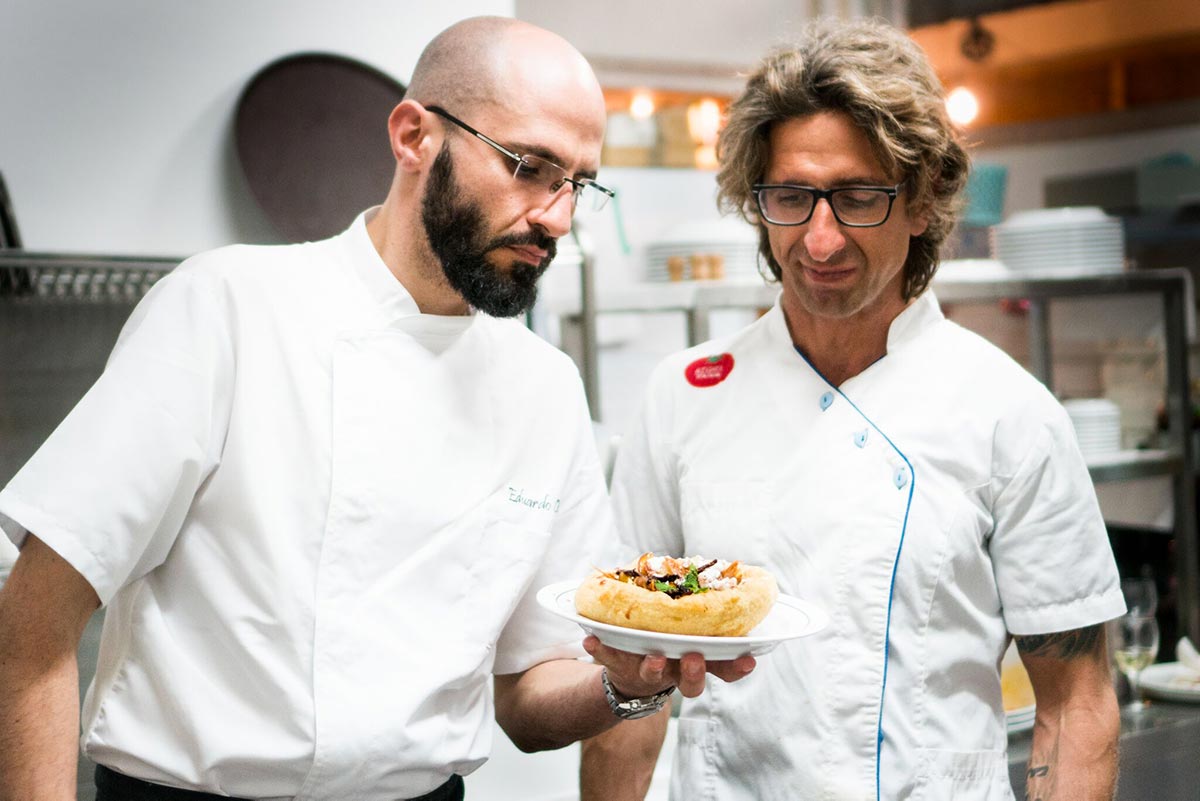 Leavening
The sourdough (natural yeast) is the king ingredient of our dougs; it gives to the product an excellent and constant lightness and a specific plesant aroma.
Our dougs
The dougs maturation is a concept not very much known by traditional pizzerie, however it is essential to distinguish a pizza that is easily digestible, fragrant and tasty from the others.
Indeed, it is important to clarify that the common way of saying "I ate a pizza and, as usual, it was hard to digest" must not be considered as an ordinary and acceptable concept. A good product, a good pizza, must not be hard to digest and makes you thirsty.
The secrets?
High quality products, quality flours, natural leavening, a long term maturation of the dosug and a true love for cooking.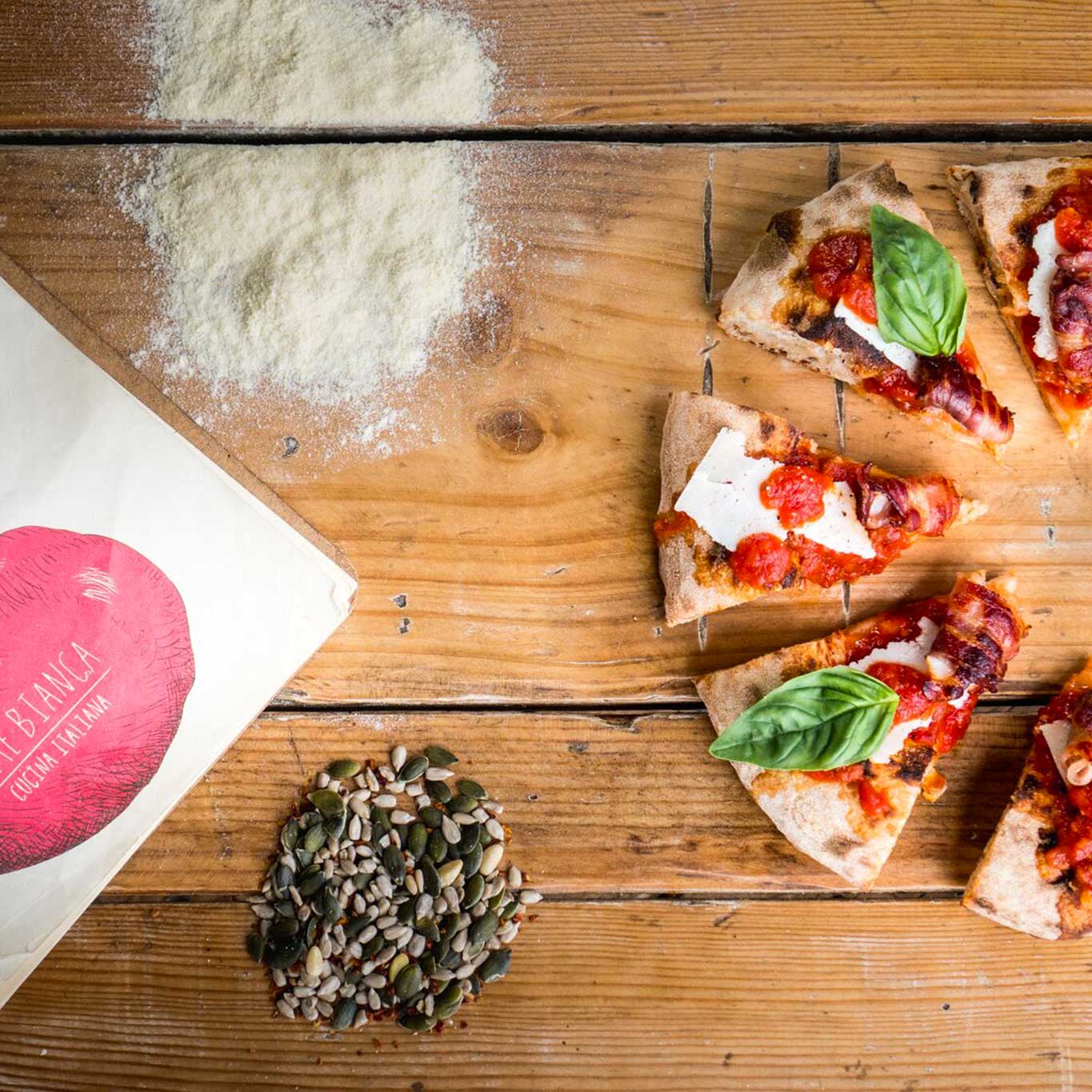 Where does the Arte Bianca Idea comes from
Aljezur, March 2014
Emanuele Zingale: after a long experience in the fields and two restaurants opened decided, together with Manuela Mattavelli, to move in the south of Portugal, in a small town called Aljezur, where they opened the first Arte Bianca.
Arifana, Vale da Telha, June 2015
After a year from the opening of the first pizzeria, provided the success and the will to think big, Emanuele and Manuela decided to open another Pizzeria close to one of the most famous Algarve's beach for surfers, in Vale da Thela area.
Arte Bianca is excited to announce the opening of its third selling point in Sagres, Portogallo. Located inside an ancient Ice Factory, renovated in line with Arte Bianca interior design style.